These are the tools I use to produce animation!
(Note, these are affiliate links, which means I'll make a little commission when you click on these products).
My Gear:
I animate on a Wacom Cintiq 22HD. The wacom products are the standard for digital art and well worth the investment. Drawing digitally takes getting used to, like any craft, but It has tremendously sped up my animation process.
I use the Intuos Pro while traveling. Very portable and conformable to use.
If you're just starting out, consider trying a solid but cheap drawing tablet. 
Books Every Animator Should Read: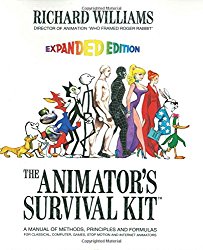 The Animator's Survival Kit covers all the principles of animation in detail. Some of the working methods as applied to traditional cel animation are outdated in today's digital world, but the methods of the art form are all here. Highly recommended to all animators, including 3D artists.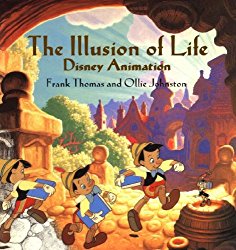 The Illusion Of Life is less of a how-to-manual, and more of a look inside the minds that made some of the most brilliant animated films of all time. Lots of information on the evolution of the craft, and the individual artists who contributed to the art form. Only 10 years separate SteamBoat Willie from Snow White And The Seven Dwarfs. This book explains how such a vast stylistic and technological leap could be made in such a short time. It also popularized Disney's 12 Principles Of Animation.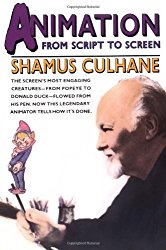 Animation: From Script To Screen isn't just a book that shows you how to make things move, but how to think more critically about how things move and why.