Samuel Seo is a singer-songwriter and multi-instrumentalist from South Korea.
He trusted me to animate the official video for his song Sandwich from his experimental k-pop album Ego Expand (100%)
My only instruction was to make the video as colorful as possible. I was free to interpret the song however I chose and to animate it in my own style. Having only 3 weeks to dedicate to a 3 minute animation, I was forced by necessity to figure out an animation style that could be executed quickly.
BEHIND THE SCENES:
The theme is the psychosis that comes from the stress of interpersonal relationships. I decided to depict Samuel Seo in the video as a performer who's identity is becoming lost in the claustrophobia of a crowd who loves him. As he enters the bar he'll be singing in, people are eager to talk to him, and he appears happy to talk back.
Although Samuel seems content and comfortable with the praise of people, in his mind he's a killer whale flying around in a far off land. He's completely isolated from humanity. As a result, the musician isn't even human anymore in his mind. Imagination is a twisted version of reality where common occurrences are combined in unusual ways.
The reality in a person's mind is often separate from the reality of the outside world. A person who's smiling may actually be screaming on the inside.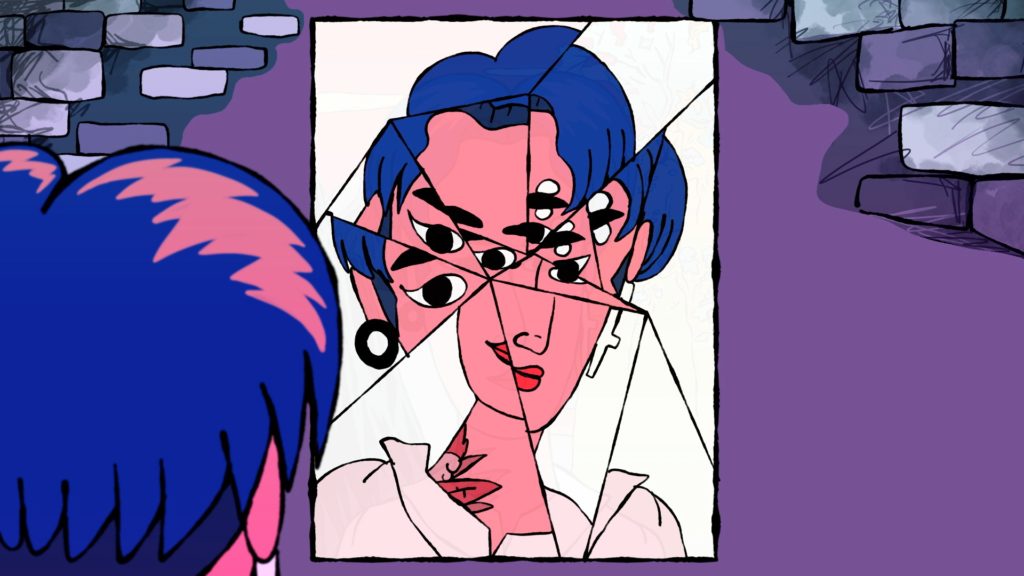 If you want to be sure you're notified of my next music video or other big project, you can Sign Up to my email list to be sure you don't miss it.
CONNECT ON SOCIAL MEDIA:
Facebook 
Instagram 
Twitter
Tumblr 
THINGS I'VE MADE THAT YOU CAN BUY: